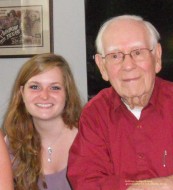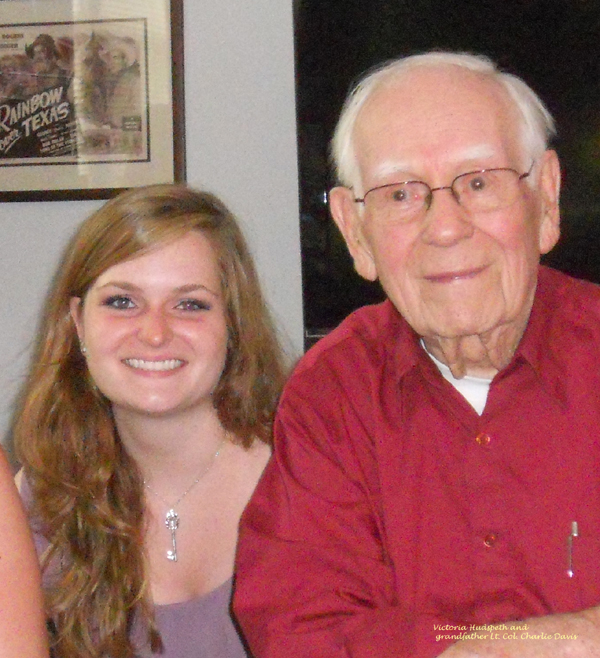 A Halyard Mission grandchild reminds us of the Legacy / Унука учесника мисије Халјард нас подсећа на завештање
*****
Charles L. Davis
Lieutenant Colonel
United States Air Force
Born June 8, 1919 in Staten Island, NY
Died February 17, 2012 in Falls Church, VA
Dates of Service:
May 26, 1942 – June 8, 1979
On June 6, 1944 Charlie Davis was in a B-24 and the target was Brazok, Romania when his plane was hit by anti-aircraft fire. He parachuted out of the doomed B-24.Was missing in action in Nazi-occupied Serbia from June 6, 1944 until August of 1944. Was saved by the Serbs loyal to and under the command of General Draza Mihailovich.
Aleksandra's Note: Something that has always stood out so clearly in the stories I have heard about the WWII Halyard Mission rescue operation is the testimony about the descendants. The Halyard Mission veterans never missed the opportunity to point out that had it not been for General Draza Mihailovich and his Serbs, so many of the American children and grandchildren born after the war would not have come into being.
The following is the testimony of one of those Halyard Mission grandchildren which serves to bring that simple but so very significant fact full circle. Her name is Victoria Hudspeth. She is the granddaughter of Lt. Col. Charles L. Davis who was rescued by the Serbs from Nazi occupied Serbia in August of 1944 and returned home to America where he would live another 68 years to the grand age of 92. Charlie Davis died on February 17, 2012. He is a Halyard Mission veteran I had the privilege of meeting personally in 1994 in Chicago for the 50th Anniversary commemoration of the Halyard Mission rescue operation. It is now my privilege to present his granddaughter, Victoria, and her sentiments about the legacy of her beloved grandfather and the people who got him home.
Sincerely,
Aleksandra Rebic
*****
Major Richard Felman, USAF
Chicago May 31, 1994
Halyard Mission 50th anniversary celebration:
"To all those all-knowing political analysts and politicians who were in their diapers, literally, when WWII was going on – they know absolutely nothing about the people and the war – I would say to them: if they want to know anything about the Serbian people to talk to the thousands of American grandchildren who are alive today because of them…"
Victoria Hudspeth, Granddaughter of Lt. Col Charles L. Davis
February 26, 2012:
"Lt. Col. Charles L. Davis was the most incredible man I have and will ever know and he lived an amazing life. He lived through the Great Depression, fought in WWII and lived, despite being MIA for over two months, and then had a fulfilling life in the U.S. until his death. When I was a kid he would always tell me war stories and now that I can appreciate what he lived through and how he served his country I am so glad he repeated all of his stories so that I will remember them. He always spoke so fondly of the Serbians and General Mihailovich and was deeply indebted to them. He fought hard to make the Halyard Mission and General Mihailovich's Chetnik Serbs' efforts known. Although he was able to travel to Serbia to finally award the Legion of Merit Medal to Mihailovich's daughter he was saddened by the fact that he could not secure a statue of the general in D.C. I grew up loving Serbians I didn't even know. When I studied abroad in Spain last spring I was fortunate enough to travel to Milan to stay with some descendants of one of the families who took care of Grandad and the other airmen when they were MIA. It was incredible to meet the people who are the reason why I am alive.
"Aside from the war, he was an amazing grandfather. He was so involved in my life and his biggest hope was that my two cousins and I would graduate from college. They have and I only have two months left! When I was little he would take me bowling and put-put golfing and we always met up with his longtime companion, May, for dinner. Since both of my parents worked we always spent a lot of time together during the summers. He spent a lot of his time with his friends at the Legion and it was such an important aspect of his life."