Major George Vujnovich, Serbian-American OSS Chief of the Halyard Mission, awarded the U.S. BRONZE STAR Medal
Aleksandra's Note: I first met Major George Vujnovich, OSS Chief of the Halyard Mission, in Chicago in May of 1994, when the 50th Anniversary of Operation Halyard was being celebrated as part of the worldwide D-Day Commemorations. I remember being struck by what a lovely person he was. Such an important figure in Allied relations during a very critical time in 1944, yet such a humble and gentle soul he was.
Thank you to those who began this initiative to officially recognize Major George Vujnovich with such a prestigious and well deserved award and kept it going for two years. Among them are  LTC Stevo Oluic, Nenad Milinkovic of New York, and Michael Papich of California.
I'm especially grateful for the fact that Major Vujnovich, now 95 years old, lived to see this award of the Bronze Star bestowed upon him.
Congratulations and God Bless You, George.
Sincerely,
Aleksandra Rebic
TO THE HONORABLE SENATOR GEORGE V. VOINOVICH
Dear Senator Voinovich,
As per your request this past Saturday evening at the convention of the Serbian Unity Congress in Cleveland, I am pleased to inform you that a Serbian-American hero, Ret. Maj. George M. Vujnovich (95) has been awarded The Bronze Star Medal by the U.S. Army. The award recognizes his remarkable achievement during WW2 in saving 512 downed Allied airmen in Nazi-occupied Yugoslavia, near the village of Pranjane, Serbia.
Thank you for your initiative of entering this achievement into the Senatorial Congressional Record.
Attached you will find the documents from the U.S. Army that Major Vujnovich received last week, notifying him of the award.
I understand the Halyard Mission represents the single largest rescue of U.S. military personnel behind enemy lines!
Senator, it was a pleasure seeing you again and hearing you speak.
Best Regards,
Nenad Milinkovic
President of Executive Board
Saint Sava's Serbian Orthodox Cathedral, NYC
CBS Evening News Oct. 17, 2010 / World War II Vet [George Vujnovich] Honored for Saving 512 Airmen
Aleksandra's Note: The "Yugoslav rebels" referred to in the story below are the Serbian Chetnik forces under the command of General Draza Mihailovich.
*****
(CBS) A New York City man was honored Sunday for his role in a little-known chapter of World War II. The U.S. government awarded George Vujnovich the bronze star for orchestrating the daring rescue of hundreds of trapped American airmen.
"I feel we should have helped those men," says Vujnovich.
For a half-century he lived a humble life as salesman in blue collar Queens, New York. During World War II he was a 29-year-old officer for the Office of Strategic Services – the CIA of its day – training men for a top-secret rescue behind enemy lines.
"I feel great that I helped save them," says Vujnovich.
Called Operation Halyard, it was a massive airlift of more than 500 Allied pilots and crew.
"I was the operations officer, knew the circumstances over there, knew the country," says Vujnovich.
It was the summer of 1944, reports CBS News correspondent Sean Hennessey. Hundreds of Allied airmen, mostly Americans, were shot down in the hills of Yugoslavia. They were surrounded by Nazi troops. Vujnovich's wife, who worked for the Yugoslavian embassy, tipped her husband off about the secret location of the downed men.
"My wife wrote me a letter. 'See what you can do,'" says Vujnovich.
And so a bold mission was born. "We trained them in espionage as much as we could," says Vujnovich.
To get them out, he had to build a makeshift airfield for C-47s to make quick, daring rescue drops, an operation that went on for four months without being detected by the Germans.
He trained Serbian-speaking agents in Bari, Italy, who learned how to blend in with Yugoslav rebels hiding the Allied soldiers in farms.
"They nourished us. They hid us from the Germans. And some of them lost their lives," says Tony Orsini, a navigator during World War II.
Orsini spent five weeks protected by Serbian villagers before being airlifted home. In total, it took more than 40 flights to rescue 512 airmen. Orsini credits Vujnovich with saving his life.
Orsini still keeps the missing-in-action telegram given to his parents and the Serbian dagger given to him for protection.
Of Vujnovich, Orsini says, "He is the architect of the greatest rescue mission in World War II."
A 95-year old architect who's story is no longer a secret, but his award bittersweet.
"I'm sad because some of these men that we sent in are not here so they can share in this honor," says Vujnovich.
An honor, along with the thanks of grateful nation.
http://www.cbsnews.com/stories/2010/10/17/eveningnews/main6967283.shtml
USA TODAY Oct. 17, 2010 / 95-year-old NYC man [George Vujnovich] gets medal for WWII rescue [Halyard Mission]
Story by Verana Dobnik
Associated Press
Oct. 17, 2010
NEW YORK — The U.S. government has recognized the World War II architect of a mission to rescue more than 500 U.S. bomber fliers shot down over Nazi-occupied Serbia— the largest air rescue of Americans behind enemy lines in any war.
George Vujnovich, a 95-year-old New Yorker, is credited with leading the so-called Halyard Mission in what was then Yugoslavia.
On Sunday, he was awarded the U.S. Bronze Star Medal, presented by Rep. Joseph Crowley, D-N.Y., at Manhattan's St. Sava Serbian Orthodox Cathedral. Vujnovich received a standing ovation from a crowd of several hundred church members, supporters, friends and officials.
"Better now than never," says Vujnovich, a retired salesman who lives in Queens.
He was an officer of the OSS, the precursor of today's CIA, when about 500 pilots and other airmen were downed over Serbia in the summer of 1944 while on bombing runs targeting Hitler's oil fields in Romania, according to U.S. government field station files, stored in the National Archives.
The airmen were hidden in villages by Serbian guerrilla fighter Draza Mihailovich, leader of the Chetniks, whom Yugoslav communist officials considered to be Germany's collaborators.
"This mission would not have succeeded without the great courage of Draza Mihailovich and his brave men," said Vujnovich, a Serbian-American and a Pittsburgh native who was stationed in Bari, Italy.
It was no small feat to convince American officials to allow him to work with Mihailovich on the clandestine mission, dubbed Halyard, meaning a rope used to hoist sails. By then, President Franklin D. Roosevelt had decided to follow British Prime Minister Winston Churchill's lead, abandoning support for Mihailovich in favor of the Yugoslav communists, the strongest grass-roots guerrilla force fighting the invading Nazis and Italian fascists.
Mihailovich had been a prewar military officer who launched the first Balkan resistance to the Nazis in 1941, before also turning against the communists led by Marshal Josip Broz Tito.
"Vujnovich is the one who sold the mission to U.S. officials, he pushed hard," said U.S. Army Lt. Col. Steven Oluic, a former West Point professor who prepared the award submission for the Department of the Army.
On Aug. 2, 1944, three OSS agents strapped with radio transmitters were airdropped near Mihailovich's headquarters to set up the operation.
Dozens of U.S. military cargo planes flew in over the months to pick up the airmen as they were downed. Serbian villagers had helped them build an airstrip by the village of Pranjani.
"We owe Vujnovich big time," says Charles L. Davis III, 91, of Falls Church, Va., a retired U.S. Air Force lieutenant colonel who was rescued.
As a bombardier navigator, he was part of a crew of 10 on a B-24 Liberator plane crippled after losing three of its four engines.
The fliers parachuted into a mountainous region where local farmers brought them to their houses and barns. During the next 66 days, the Americans moved each night to a different location so as not to be captured by the occupying Germans.
Yugoslavia's postwar communist authorities convicted Mihailovich of collaborating with the Nazis in a hasty trial in 1946, and he was executed.
In 1948, U.S. President Harry Truman posthumously bestowed the Legion of Merit on the Serb for the rescue — an honor classified secret by the U.S. State Department for decades, so as not to disrupt the rather friendly U.S. policy toward Yugoslavia.
The secrecy underscores long-lasting divisions in Serbia stemming from World War II; some Serbs still believe Mihailovich was a victim of communist repression, while others view him as a traitor.
The story is told in a 2007 book titled The Forgotten 500, by Gregory Freeman.
http://www.usatoday.com/news/military/2010-10-17-wwii-rescue-medal_N.htm
66 Years Later, a Bronze Star for a Hero From Queens [Serb-American George Vujnovich] / The New York Times Oct. 14, 2010
For the NYT story, please click below:
66 years later, a Bronze Star for a Hero from Queens
http://cityroom.blogs.nytimes.com/2010/10/14/66-years-later-a-bronze-star/?scp=1-b&sq=Vujnovich&st=nyt
My comment submitted to the New York Times on Friday, October 15, 2010:
Thank you very much for this lovely tribute to George Vujnovich. I know him personally and am not only impressed with his military career, but with him as a man. He was and is a man of true character – a gentle, humble soul, who did great and important things in his life. What pleases me most is that this well-deserved award is being bestowed upon him while he is still living.
Sincerely,
Aleksandra Rebic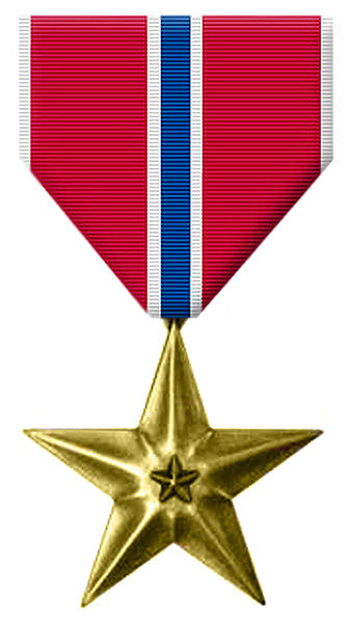 CAPTAIN GEORGE M. VUJNOVICH OF THE HALYARD MISSION to be honored at the Bronze Medal Award Ceremony in New York on Sunday, October 17, 2010
FROM MR. NENAD MILINKOVIC:
Dear Friends,
Attached is the actual entry into the Congressional Record of the U.S. Congress submitted by Rep. Dan Burton (IN) this week on behalf of the award of THE BRONZE STAR MEDAL to Maj. George Vujnovich.
Please feel free to share this wonderful news. Please also note that the formal medal award ceremony for George Vujnovich will take place at the parish hall of Saint Sava's Serbian Orthodox Cathedral in New York City on Sunday, October 17th, at 3:45 PM. The medal will be presented to Maj. George Vujnovich by Rep. Joseph Crowley (NY).
Representative Joseph Crowley (NY)
We hope you can join us for this truly special occasion when we will honor one of America's greatest heroes.
Thanks and Best Regards,
Nenad Milinkovic
President of Executive Board
Saint Sava's Cathedral, New York
Madame Speaker, as co-founder and co-chair of the Congressional Serbian Caucus, I rise tonight to honor an outstanding Serbian-American, Captain (Ret.) George M. Vujnovich, who was recently awarded the Bronze Star Medal, for his heroic actions during World War II.
The Bronze Star is awarded to military service personnel for bravery, acts of merit or meritorious service. When awarded for bravery, it is the fourth-highest combat award of the United States Armed Forces. Captain Vujnovich's participation in the planning and execution of Operation Halyard – one of the most successful air force rescue missions in history; and an operation so secret that the records were only declassified in 1997 – certainly exemplifies the heroism required to receive this prestigious military honor.
Captain Vujnovich served with the Office of Strategic Services; the predecessor of the modern Central Intelligence Agency (CIA), and the wartime organization charged with coordinating activities behind enemy lines for the branches of the United States military. Operation Halyard evolved in wake of the Allied bombing campaign to destroy Nazi Germany's vast network of petroleum resources in occupied Eastern Europe. The most vital target of bombing was the facilities located in Ploesti, Romania, which supplied 35 percent of Germany's wartime petroleum. Beginning in April 1944, bombers of the Fifteenth Allied Air Force began a relentless campaign to blast the heavily guarded facilities in Ploesti in an attempt to halt petroleum production altogether. By August, Ploesti was virtually destroyed — but at the cost of 350 bombers lost, with their crews either killed, captured, or missing in action.
The assault on Ploesti forced hundreds of Allied airmen to bail out over Nazi-occupied eastern Serbia, an area patrolled by the Allied-friendly Chetnik guerrilla army. When the Chetnik commander, General Draza Mihailovich, realized that Allied airmen were parachuting into his territory, he ordered his troops, as well as the local peasantry, to aid the aviators by taking them to Chetnik headquarters in Pranjani, Serbia for evacuation.
General Mihailovich's attempts to alert American authorities to the situation regrettably initially failed to produce action. Fortunately, fate would have it that when Mirjana Vujnovich, a Serb employee of the Yugoslav embassy in Washington, D.C., heard of the trapped airmen, and immediately wrote to her husband, Captain Vujnovich, stationed in Bari, Italy. As an American, descending from Serb parents, Vujnovich knew the region intimately and also knew how to escape from Nazi-occupied territory: he had been a medical student in Belgrade when Yugoslavia fell to the Axis powers in 1941, and he and his wife spent months sneaking through minefields and begging for visas before they finally escaped from Nazi-occupied Europe.
Captain Vujnovich made it his personally crusade to get the airmen home. From the outset though, Operation Halyard encountered opposition from Allied leaders — from the U.S. State Department, from communist sympathizers in the British Special Operations Executive (SOE), even from British Prime Minister Winston Churchill himself. It was an operation that seemed condemned from the start, but Captain Vujnovich's persevered rather than let the mission die. His persistence not to be in vain, eventually he won out. Even thought the operation endured from August 9, 1944 through December 27, 1944, within only the first two days, Operation Halyard successfully retrieved 241 American and Allied airmen. By the time the Operation was officially ended, Vujnovich's team had airlifted 512 downed Allied airmen to safety without the loss of a single life or aircraft — a truly impressive accomplishment.
Captain George Vujnovich's recognition as a hero and valued asset to this country and the United States Air Force is long over due. Frankly, had the records of the operation not remained sealed until 1997, I feel certain Captain Vujnovich would have received this honor years ago. Nevertheless, the decades do not and cannot diminish the valor and patriotism of this extraordinary man. I ask all my colleagues to join me now to honor this Serbian-American hero, to thank him for his dedicated service to our country and to congratulate him for winning the Bronze Star. Captain Vujnovich, I salute you.