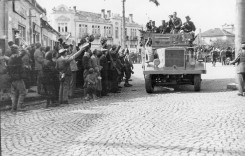 I refute the books of Dobrica Cosic
By Miloslav Samardzic
The unwritten rule is: one picture says more than 1000 words. So I attach 20 photos and confute novels of Dobrica Cosic "Daleko je Sunce" (Far is the Sun) and "Deobe" (Divisions). Partisans, which he himself belonged, Cosic has described as a national army and the embodiment of good, while the Chetniks displays blacker than the devil himself. But, unfortunately for Cosic, the rest is a lot of photos, which tell us who is what was really. Although is the regime for which is Cosic
ferociously fought, for their possession was strictly punished, even we have preserved footages of liberation of Krusevac on 14th October 1944.:
On that day, the Chetniks were mastered German garrison, and the people has welcomed them as fitting:bouquets of flowers, smiles, hands in sign of the greetings… (photo1). Trucks which they drive, the Chetniks were seized a few days earlier, during the liberation Razanj from the Germans.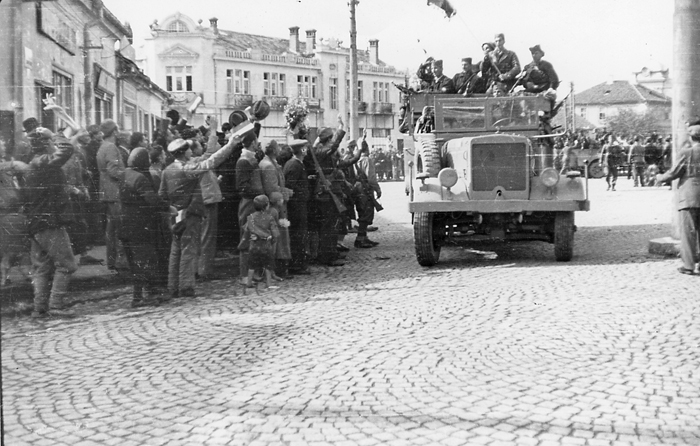 From the hotel's balcony "Paris" – at that place now is the building known as the "Cube" – welcome speeches were held from
Colonel Dragutin Keserovic, the Soviet colonel Pronin and U.S. lieutenant Elsford Cramer (photo 2).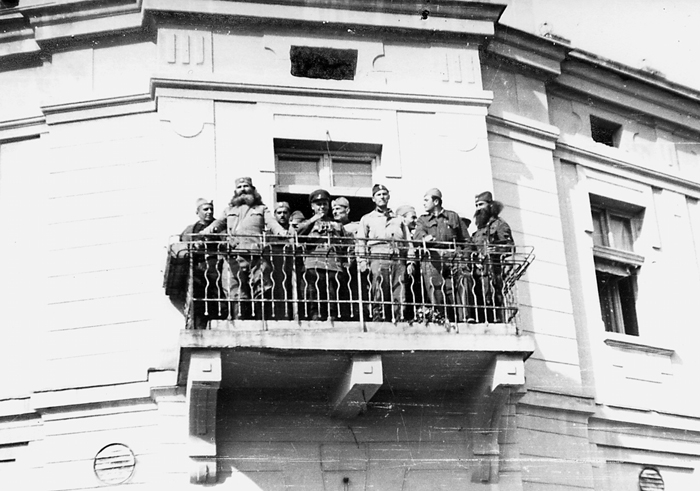 Citizens have been gathered in front of the Kosovo's heroes monument in the center of the city (photo 3).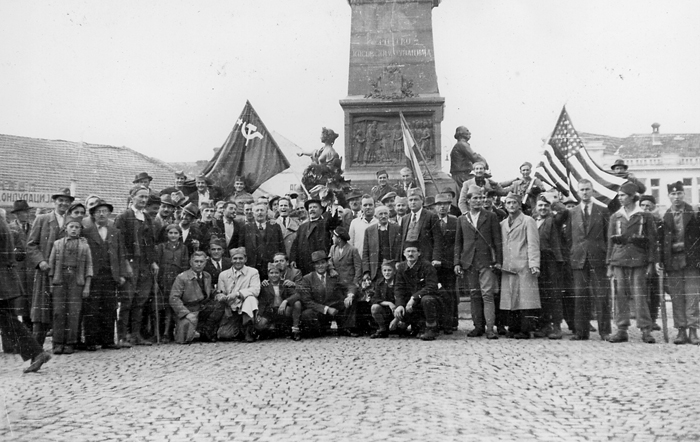 Ceremonial platoon of Chetniks was welcomed front of the monument, also (photo 4).
It was cheerful and in the streets.Here we see the Chetniks and the citizens, beside the American and Soviet flag (photo 5).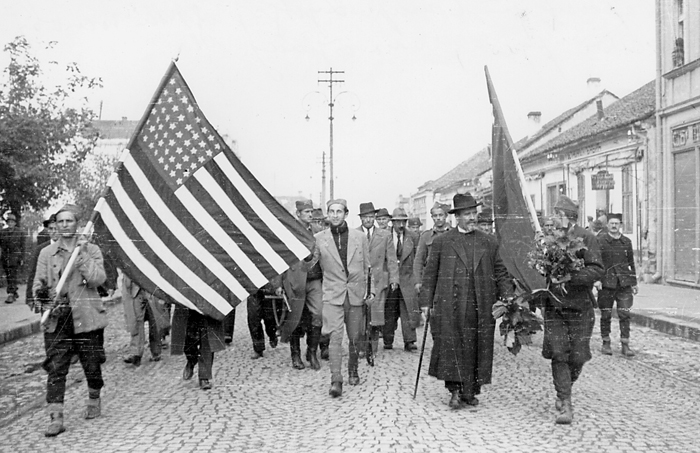 However, soon the Red Army enters in the city, who arrests many Chetniks and takes them to a camp. Behind of Stalin's army, partisans enter in Krusevac ( photo 6 ) .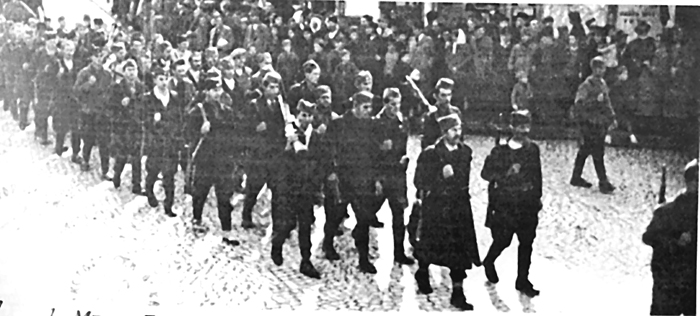 Now the scene is diametrically opposed than couple of hours earlier: no flowers,no smile, not a single hand raised in sign of greeting.Apparently, the people has experienced partisans as оccupiers.
From the village of Velika Drenova only one person have spent the war as a partisan – Dobrica Cosic. So he, among other things, missed a great rally that have organized the Chetniks of the first Trstenik's brigade from Rasinski Corps, on 7. May 1944. in Velika Drenova. On this photo from Velika Drenova, in front of delighted children are: with the flag, Mirko Bajic, a law student, with an automatic gun left, Miodrag Toplicic, teacher, Radomir Borcevic right, left with carabin gun is Tomislav Toplicic, right is Rade Katic (Photo 7).
All of them are from nearby village, Medvedja.
Photo 8 recorded on the bridge in Medvedja. Perpetuated youths from Medvedja while returning from a rally in Velika Drenova.
Footage documenting how many young people were in Chetniks from just one village. Commander of Cosic's Rasinski partisan detachment, Malisa Sekulovic, writes that in 1943. the unit had a total of 40 partisans, which, as can be seen, less than strength of chetnik youth in just one village of Rasinski District.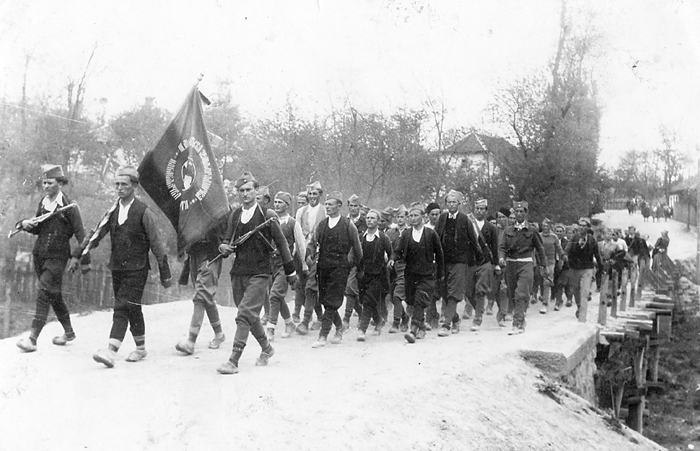 On the photography no. 9 are clearly seen the faces of three Chetnik's youths from Medvedja , Oath-Taking 1941.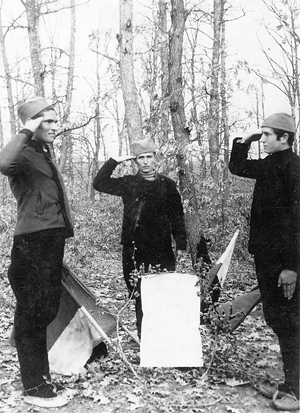 On the left is Milovan Djukic. He is survived bosanian golgotha, and he was in prison after the war, died in 1995. In the center is student Mirko Bajic. At the end of 1944. he is disappeared without a trace. From the right side is Rasa Dubljanac, unfinished thеologian.
Next photo no. 10, formed in 1942, in Vulin's grove near Medvedja. A group of Chetniks listen to Radio London.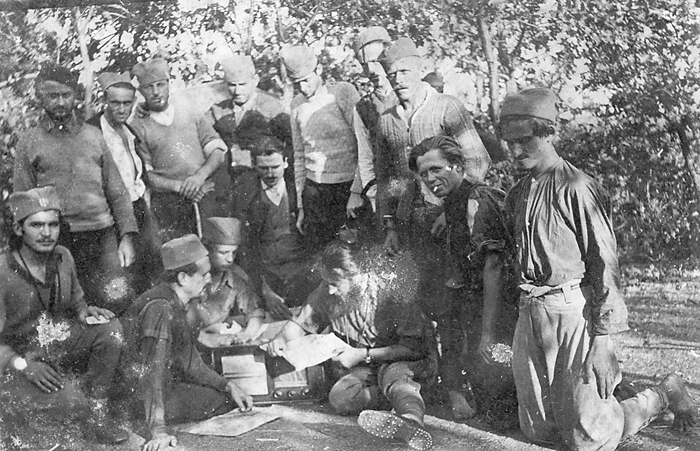 To the right sits captain Radoslav Filipovic, commander of the 1st Trstenik's brigade of Rasinski corps (in spring of 1945. he has disappeared in Bosnia). Let's look at some photos of the Chetniks from Cosic's homeland.
Photo 11: With the scarf is Zivadin Andrejic from Medvedja. He was captured by the communists and executed in Krusevac 1944.
To his left is his wife, Divna. Another Chetnik is Radomir Zdravic from Medvedja, also shot by communists in Krusevac 1944.
They belonged to the 1st Trstenik's Brigade.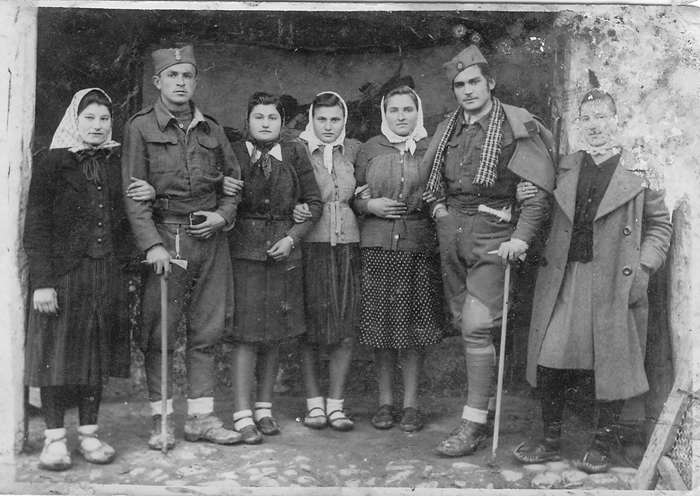 Photo 12: Chetniks of the 1st Trstenik's brigade, from left to right: Zivadin Andrejic , Dragi Draskovic, Obrad Milivojevic , Rade Zivkovic and unknown Chetnik .
Photo 13: A group of Chetniks from Medvedja, with the inhabitants of the village.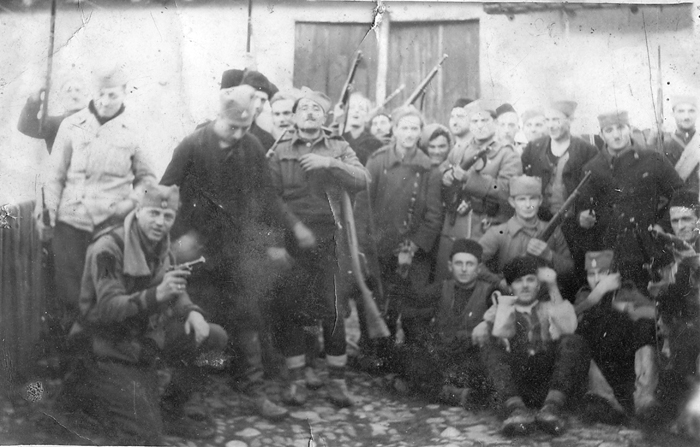 Photo 14: A group of Chetniks from Medvedja, with the inhabitants of the village. First from left is Rados Gradistanac, another is Zivadin Andrejic. Captain Vlada holds a boy with folk hat.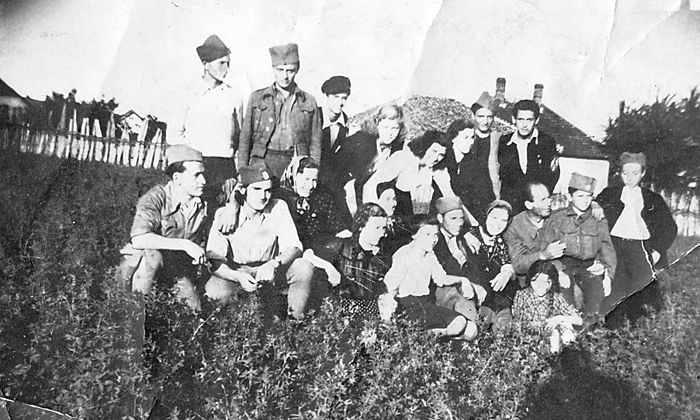 Photo 15: Dragi Draskovic from Medvedja, with his wife. He was a companion of Captain Filipovic. Fate unknown – which typically means that after the war, was secretly liquidated by the communists.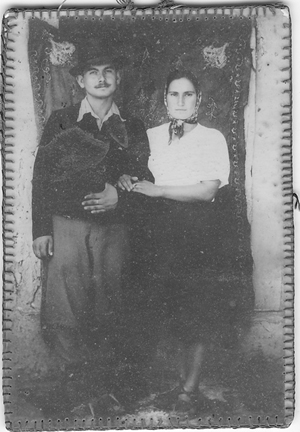 Photo 16: Milomir Janosevic from Medvedja, Chetnik from the first Trstenik's brigade. Fate unknown.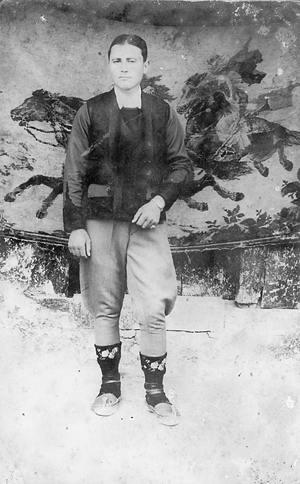 Photo 17: Dragomir Zivkovic (standing center) from Medvedja. He went on Ravna Gora with Captain Filipovic. Fate unknown.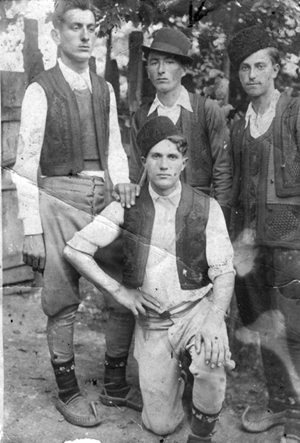 Photo 18: Milisav Stojic from Medvedja. Since 1942 in Trstenik's brigade. Surrendered himself in 1946, was sentenced to
death in Nis 15th June 1947. Him and another 12 Chetniks shot by himself Slobodan Penezic – Krcun, coming one night drunk in jail.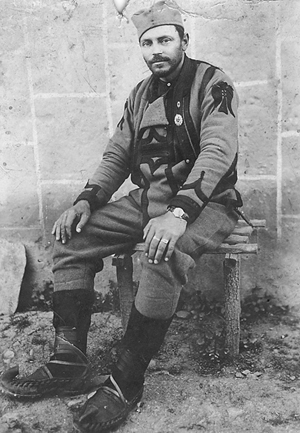 Photo 19: Dusan Dimitrijevic , disabled person , an officer with the Salonika front, born in the 1898. in Medvedja. One of the organizers of the Ravna Gora movement in the village.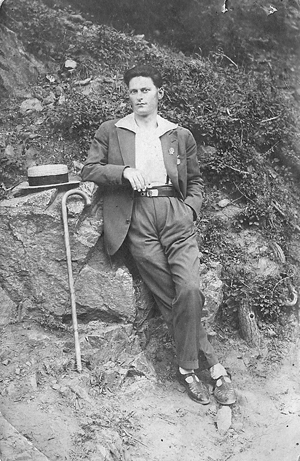 Photo 20: Dragoljub Dzilic from Medvedja, Chetnik of duke Vuk from previous wars.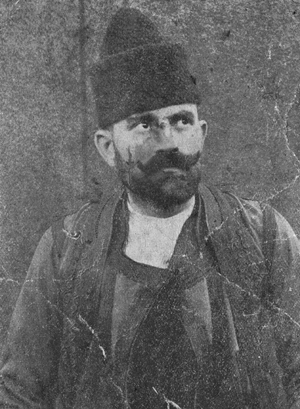 So, that are those Chetniks who allegedly have inspired Dobrica Cosic for creating of those mighty negative characters in the novels.I say allegedly because, for that characters Cosic could get inspiration only from his comrades, some of which have killed so many people, that even today some toponyms near Krusevac, called by them, "Madzin's graveyard" , for example.In Krusevac and in its surrounding villages and small towns, Cosic's comrades have killed, according to their party program,thousands of people. From the book of priest Dragisa Ilic "Tople suze na putu za Jerusalim" (Warm Tears on its Way to Jerusalem), we learn that in particular like to killing for religious holidays. Also, that they are killed and 30 priests of the Serbian Orthodox Church. Orthodox priest Zivotije Popovic, parson of Bele Vode , was executed with great torture, at the night between 13th and 14th November 1944., on Bagdala.Orthodox priest Dusan Popovic, parson of Veluca, forced to read the funeral service to himself, and then they've brutally tortured him until he died. It was at St. Nicholas, 1944., in Pakasnica. In the churchyard of the Monastery of St. Roman ,at the end of 1944. , in only one day , communists have killed 18 pupils and students of Theology's faculty.About orthodox priest Risto Antonovic, parson of Mackovo: they
took him from the house, and in front of family , they've killed him near the churchyard. It was in November of 1945.
Orthodox monk Xenofon, a member of brotherhood of monastery Naupare, was returned from OZNA's (communist's secret service) prison in Krusevac with such a large wounds on his body, that has died after three days. It was in 1946.
Orthodox priest Stojan Cvetkovic, parson of Dvor, was killed by them, when he has sacred the water on Great Assumption, on 24th August 1948., in the area of the village Lovci. Many years later, parishioners have erected a monument to Cvetkovic. They have carved these words into monument: "Do not fear those who kill the body, and the souls can't kill. But rather , be afraid of that , who can destroy soul and body in hell."